We're just going to assume from the get-go that Lester Edoc's boss is going to give him the time off next January to attend the PokerStars Players No-Limit Hold'em Championship. Edoc seems like he's got a pretty good relationship with the guy, at least based on the first thing he said after winning a Platinum Pass last night.
"I want to thank the Lord–my boss–for giving me the luck," Edoc said.
Edoc was home in Manila when he turned a weekend tournament into a chance to play in the biggest event of 2019. You can see it all happen in the video below.
Edoc has been a regular in Philippines poker tournaments for most of the last decade, but his normal buy-in range is typically three digits instead of five.
The 36-year-old has some practicing to do between now and then. As you might expect, he's already thinking about his boss again.
"I'm excited to go to the Bahamas. I hope and pray I'll be the one to win that event. It's huge money," he said.
Congratulations, Lester. We'll see you in about nine months!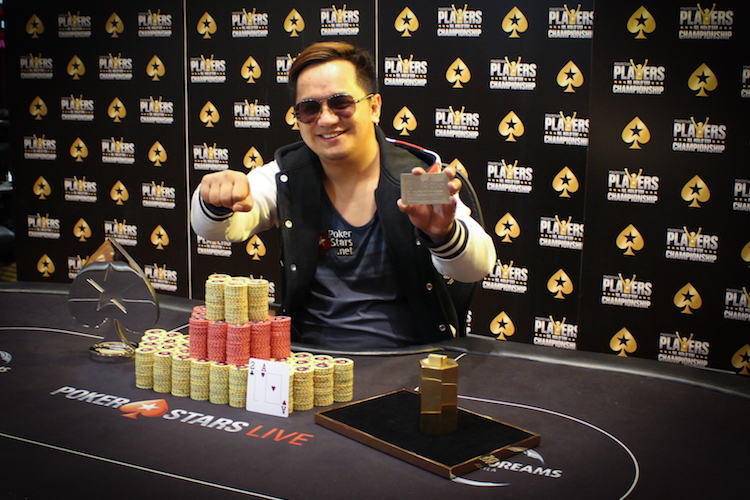 Lester Edoc, Platinum Pass winner